Is there something wrong with big companies? - Issue #324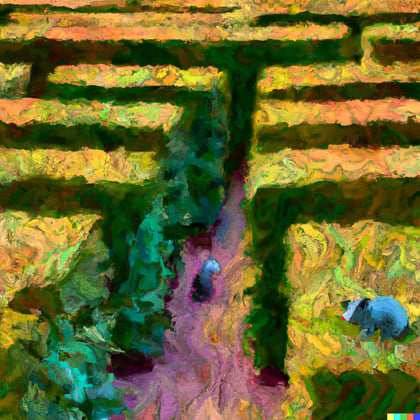 This week has been a pretty busy one for me: I spent the week doing the normal consulting of my HubSpot customers and preparing my team to cover that work during my 30-day sabbatical, which starts today. It's part of the fairly cushy benefits you get when working for a software company: after five years of unlimited vacation, I'm granted a 30-day sabbatical.
I love what I do: helping people do their jobs well, using some pretty nice software, is something I'm good at. We get to test ideas and see results and spin up new things. Some of the atmospherics at work haven't been easy: we had a pretty major re-organization in December and then HubSpot laid off 7% of its workforce at the end of January. I had to say goodbye to more than a few very solid colleagues and adjust to a newly-arranged team and workload in the weeks after each of those shifts. These changes felt seismic even as my core job, consulting revenue operations teams, felt smooth. My first ambition during this sabbatical is to get a little space from all of it.
Joining HubSpot in 2017 continues to be a career and life-defining decision for me. I'm really grateful for it. Here's hoping the next month or help me return refreshed and ready to continue to grow my consulting abilities.
For the reading today, I have two interesting bits about big software companies: you can get a certain aesthetic on the cheap now that software companies have gone remote; the internal dynamics that cause giant software companies to move slow and maintain things.
---
Reading
The Furniture Hustlers of Silicon Valley

As tech companies cut costs and move to remote work, their left-behind office furniture has become part of a booming trade.